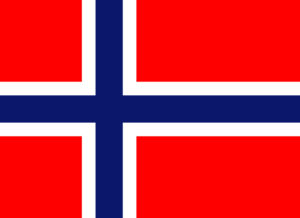 Her i vinterlandet sykler vi på snøen. Etter at fatbike dukket opp har denne aktiviteten vokst med rekordfart.  Idrettslag danner egne lag som bare driver med sykling. De arrangerer ritt med denne sykkelen til svette og moro for utøverne. Her i vinterlandet skaffer flere og flere seg sin egen fatbike. De "fete", – og myke dekkene bærer utrolig godt både på snø og løs sand. Arrangører for turister har dette som spesialitet og arrangerer turer med fatbike. Da kan du oppleve den fantastiske naturen vi omgir oss med, få mosjon, spenning, nordlys og kose deg rundt bålet.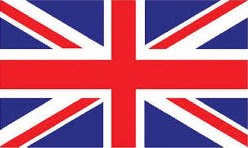 Here in Winter land, we bike on the snow. After fat bike appeared, this activity has grown with record speed. Sports teams form their own teams that only engage in cycling. They arrange rides with this bike for sweat and fun for the athletes. Here in the winter land, more and more people are getting their own fat bike. The «fat», and soft tires carry incredibly good on both snow and loose sand. Organizers for tourists have this as a specialty and arrange trips for fat bike. Then you can experience the wonderful nature we surround ourselves with, get exercise, excitement, experience northern lights and enjoy yourself around the fire.
/esh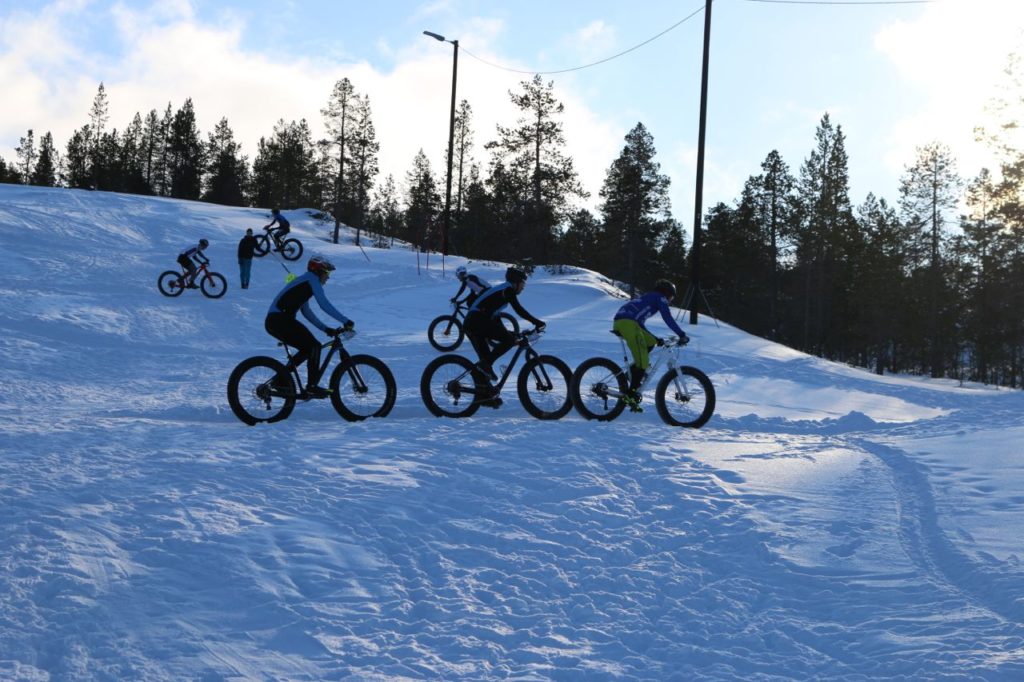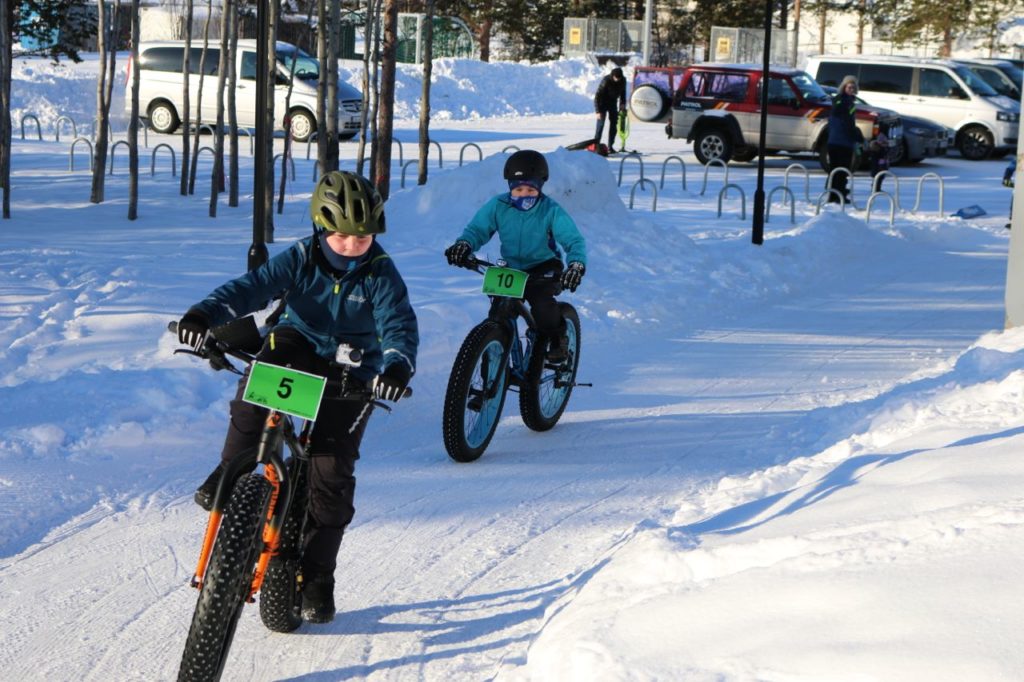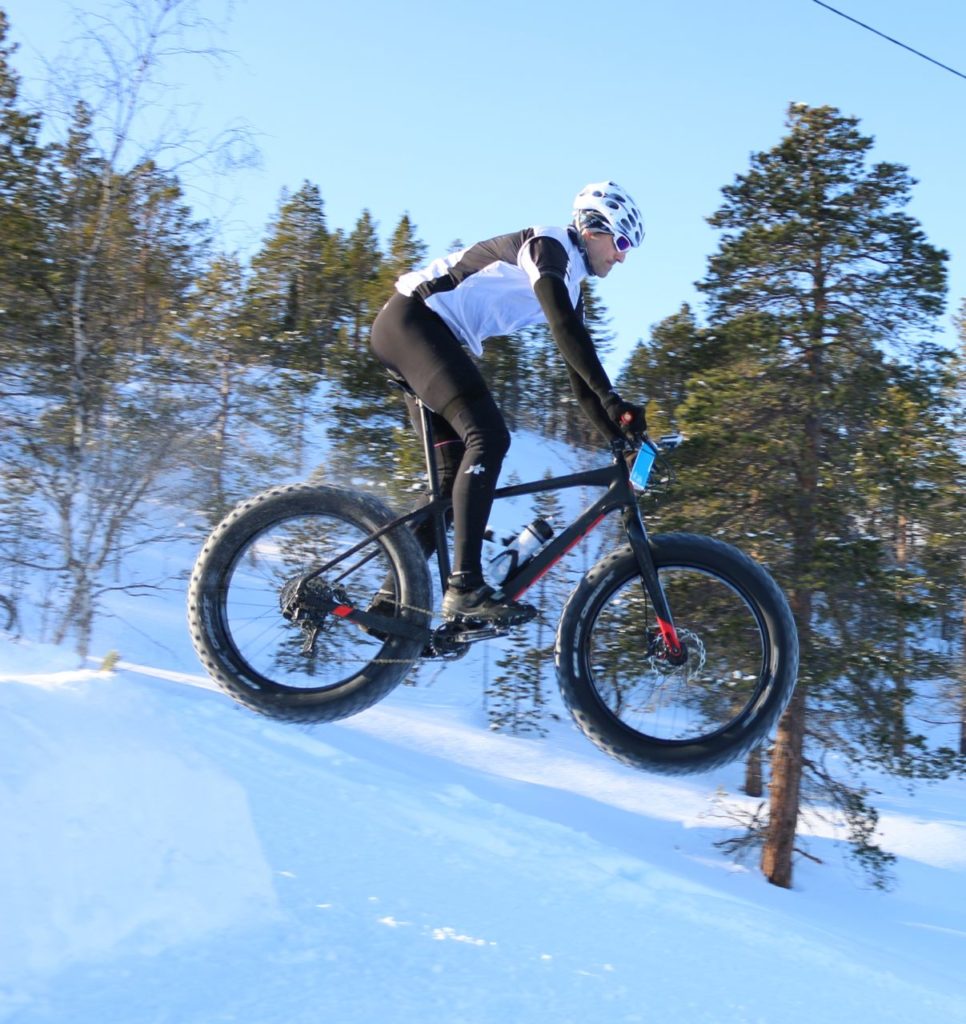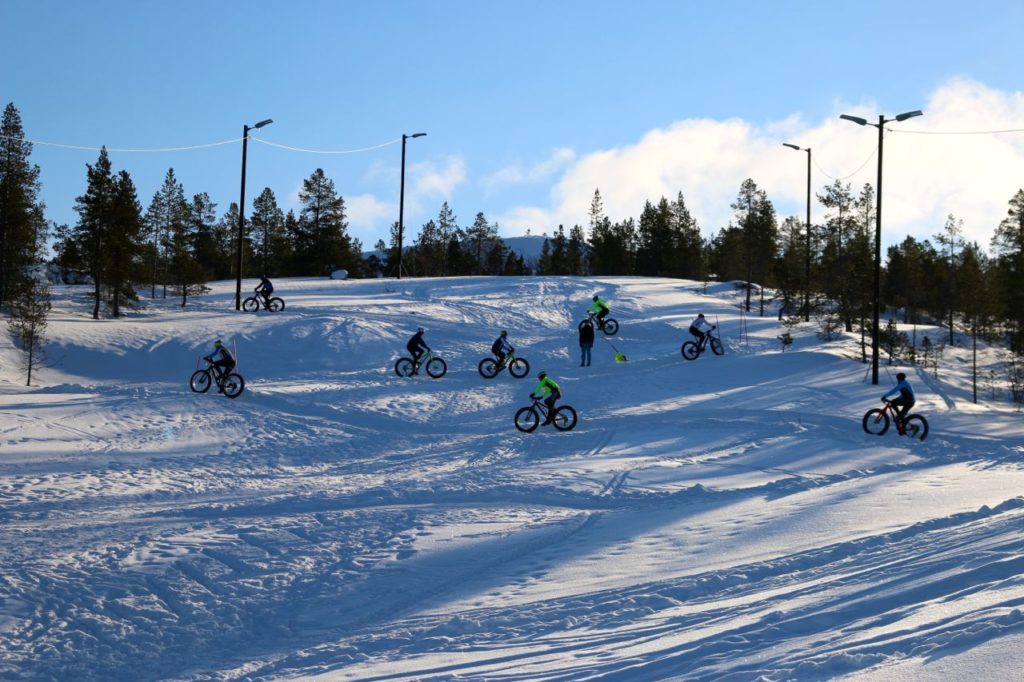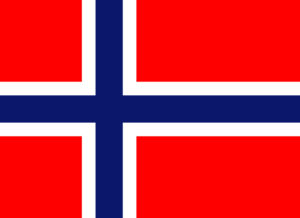 Fatbike er en terrengsykkel med overdimensjonerte dekk, typisk 3.7″ eller større, som er utviklet for sykling på mykt og ustabilt terreng såsom snø eller sand. Syklene er bygget rundt rammer med brede gafler og bakrammer, for å gi plass til disse dekkene.
Fatbikes ble utviklet for sykling på snø, og det er deres største bruksområde, men bruken har også blitt utvidet til sykling på sand og i ørken, i dyp gjørme og sykling som anses for vanlig terrengsykling. Kilde Wikipedia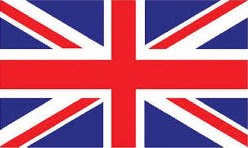 Fat bike is a mountain bike with oversize tires, typically 3.7 «or larger, designed for cycling on soft and unstable terrain such as snow or sand. The bikes are built around frames with wide forks and rear frames, to accommodate these tires.
Fat bikes were developed for cycling on snow, and it is their main area of use, but its use has also been extended to cycling on sand and in the desert, in deep mud and cycling is considered a regular mountain biking. Source Wikipedia
/esh