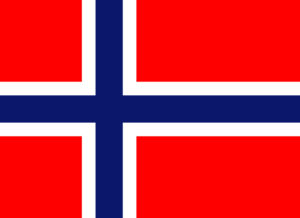 Skoganvarre er ei bygd i Porsanger kommune, ved E6 midtveis mellom Lakselv og Karasjok. Navnet er en fornorskning av det nordsamiske Shuvvanvárri («susendefjellet»), som den har sitt navn fra.
Bygda var fra gammelt av et viktig kommunikasjonsknutepunkt i Finnmark, som krysningspunkt mellom reiserutene Lakselv – Karasjok og Alta – Tana, og bebodd av både samer, nordmenn og finlendere. I 1853 reiste staten fjellstue ved bredden av Øvrevann,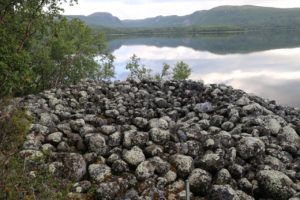 og i 1870 telegrafstasjon.
I 1924 fikk bygda for første gang veiforbindelse, til Lakselv. Med tyskernes brente jords taktikk i 1944 gikk fjellstua tapt. Den ble ikke gjenreist, men på stedet ble det i 1969 åpnet campingplass, og Skoganvarre er fortsatt viktig i lokalturismen, særlig som utfartssted i vintersesongen.
Skoganvarre er sjekkpunkt i Finnmarksløpet.
Kilde: Wikipedia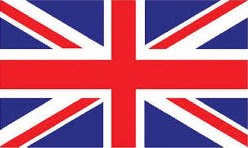 Skoganvarre is a small village in Porsanger municipality, at the E6 midway between Lakselv and Karasjok. The name is a resemblance to the northern Sami Shuvvanvárri («Susendefjellet»), from which it has its name.
The village was from an old communications center in Finnmark, as a crossroads between Lakselv – Karasjok and Alta – Tana, and inhabited by both Sami, Norwegians and Finns. In 1853 the state traveled to the mountain farm on the banks of Øvrevann, and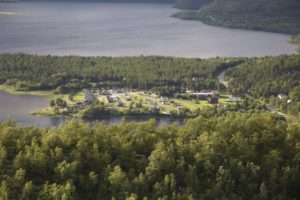 in 1870 the telegraph station.
In 1924, the village got the road connection for the first time, to Lakselv. With the Germans' burned earth's tactics in 1944 the lodge was lost. It was not restored, but campsite was opened in 1969, and Skoganvarre is still important in local tourism, especially as a place of departure in the winter season.
Skoganvarre is a checkpoint in Finnmarksløpet.
Source: Wikipedia