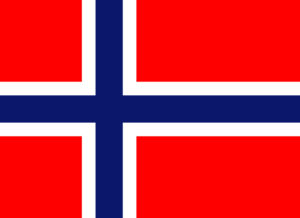 På Isnestoften ble det anlagt et batteri som sammen med batteriet Storekorsnes (over fjorden) dannet indre linjes kysta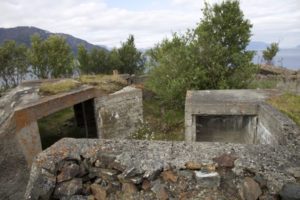 rtilleriforsvar av Altafjorden med sidefjorder.
Batteriets oppgaver var å sperre innseilingen til Altafjorden og Langfjorden.
I batteristøttepunktet inngikk
3 stk. kanoner (russiske) i feltm. Stillinger. Skuddvidde 17 000 meter
2 stk luftvernkanoner
2 stk 5 cm panservernkanoner
6 stk mg./mitr
2 lyskastere
Under skyting av varselskudd mot tysk skip som ikke svarte på anrop fra Isnestoften under passering inn Altafjorden eksploderte ett av hoved skytsene. Flere av kanonbetjeningen ble drept.
Isnestoften var også en viktig sperrestilling i forbindelse med landverts angrep fra Langfjorden og var derfor også infanterimessig sterkt utbygget.   Til sammen var det forbindelse med sperringer utlagt 1540 miner i området hvorav 860- personell og 680 stridsv. Miner.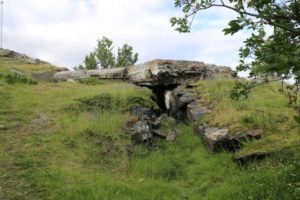 Batteriet (4/514) som tilhørte Marinens kystartilleri, ble anlagt i 1941. Anlegget ble sprengt høsten 1944 og batteriet flyttet til Rishaugen ved Stamsund.
Batteriets styrke var på ca. 100 mann. I tillegg var det stasjonert en infanteristyrke på ca. kompani størrelse i området. Også her var det opprettet fangeleir, både for tyske desertører og russiske krigsfanger.
Kilde: Th. Gamst. Finnmark under Hakekorset.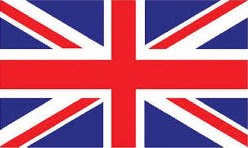 At Isnestoften there was a battery which, together with the Storekorsnes battery (over the fjord), formed the inner line of the coastal intersection of Altafjorden with side feathers.
The battery's task was to block the entrance to Altafjorden and Langfjorden.
The battery support point was entered
3 pcs. Guns (Russian) in Fieldm. Jobs. Shot width 17,000 meters
2 pieces of air defense cannons
2 pcs 5 cm armor guns
6 pcs mg./mitr
2 spotlights
When they fired the warning shot against German ships in Altafjord, one of the main shooters exploded. Several of the gun controllers were killed.
Isnestoften was also an important barrier in connection with the infantry attack from the Langfjord. Therefore, it was built strongly and highly staffed. In total, there were 1540 mines in the area of ​​which 860 personnel and 680  combat fighters. 
The battery (4/514) belonging to the naval coastal artillery was built in 1941. The plant was blown in the autumn of 1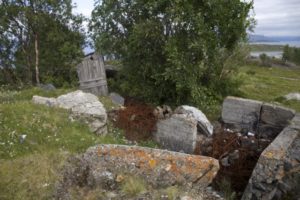 944 and the battery was moved to Rishaugen near Stamsund.
The battery power was about 100  people. In addition, it stationed an infantry force of approx. company size in the area. Here too,  was a prison camp that was established, both for German desertors and Russian prisoners of war.
Source: Th. Gamst. Finnmark under Hakekorset.
/esh