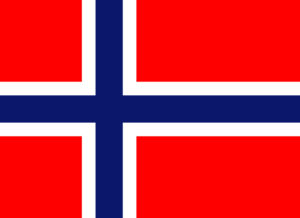 Bergsfjord og området omkring, er vel av de vakreste stedene i hele fylket. Fjellene som danner bakgrunnen strekker seg opp mot 1000 meter, med isbre oppå, som er en del av det store isområdet som ligger i mellom Øksfjord og Bergsfjord og med tidligere forbindelse mot Jøkelfjorden i Kvænangen. Stedet har små øyer og holmer rett utenfor bebyggelsen, og den store øya Silda dominerer.
Tekst: Ole Martin Rønning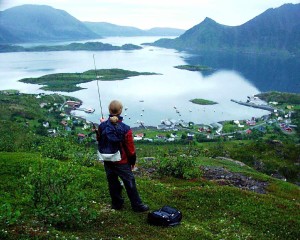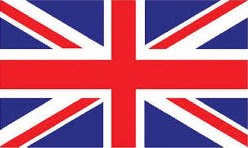 Bergfjord and the surrounding area, is one of the most beautiful places in the county. The mountains that form the background ranging up to 1000 meters. It has glacier on the top, which is part of the vast glaciers located between Øksfjord and Bergsfjorden, and with former connection to Jøkelfjorden in Kvænangen. There is also small holms and islets just outside it, and the Big Island Silda dominates.
/esh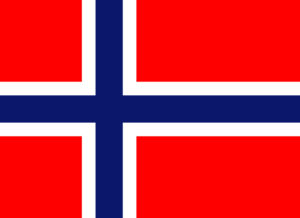 Bergsfjord og området omkring, er vel av de vakreste stedene i hele fylket. Fjellene som danner bakgrunnen strekker seg opp mot 1000 meter, med isbre oppå, som er en del av det store isområdet som ligger i mellom Øksfjord og Bergsfjord, og med tidligere forbindelse mot Jøkelfjorden i Kvænangen. Stedet har små øyer og holmer rett utenfor bebyggelsen, og den store øya Silda dominerer. Der har det vært fast bosetting helt til 20 år etter 2. Verdenskrig. Bergsfjord var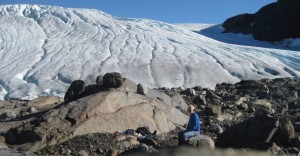 tidligere sentrum i Loppa kommune, med betydelig industri, basert på fisk, med etableringer rundt i hele bygda. Bygda hadde sitt eget elektrisitetsverk, som ble ødelagt ved brenningen i 1944. Man kan fortsatt se rester av industristedet, både langs elva i bygda, på Kuholmen, og oppe langs elva mot den nye demningen til dagens kraftverk, hvor fortsatt rester etter det første kraftverket, fortsatt er synlig. På langholmen er det gamle tufter, og rester etter en kirkegård, som man ikke kjenner alderen på. Den er muligens fra tida omkring Svartedauen som herjet her nord omkring 1350. Det er gjort funn i bygda, både etter vikinger, og mennesker som bodde her i senmiddelalderen. Bygda er ei perle for folk som ønsker å feriere i rolige former, med vakker natur som nærmeste nabo.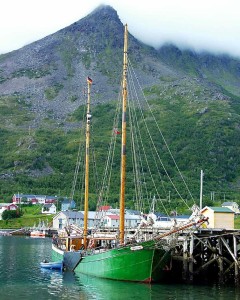 For båtturister kan det være nyttig å vite at Bergsfjord har slipp og mekanisk verksted. Samtidig er det flere gjesteplasser tilgjengelig ved flytekai med tilgang strøm og vann. Stedet har også dieselfylling for båter. Ved flytekaia er det også utsettingsrampe for småbåter.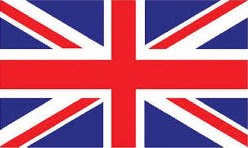 Bergfjord and the surrounding area, is one of the most beautiful places in the county. The mountains that form the background ranging up to 1000 meters. It has glacier on the top, which is part of the vast glaciers located between Øksfjord and Bergsfjorden, and with former connection to Jøkelfjorden in Kvænangen. There is also small holms and islets just outside it, and the Big Island Silda dominates.
There has been permanent settlement until 20 years after World War 2 in Bergfjord. It was previously the center of Loppa municipality, with substantial industries based on fish,  and has establishments all around the village. The village had its own power station, which was destroyed by burning in 1944. One can still see remnants of the industrial site along the river in the village, on Kuholmen, and up along the river towards the new dam. There is still remnants on the road to the existing power stations. In Langholmen the remains of a cemetery, which we don't know the age of. It is possibly from the time about the Black Death that ravaged here north around 1350. They have found remains from the Vikings, and the people who lived here in the late Middle Ages. The village is a gem for people who want a vacation in a quiet manner, with beautiful nature as its nearest neighbor.
For boat tourist, it may be helpful to know that Bergfjord have a boat ramp and mechanical shop. Meanwhile, there are several guest spots available at floating pier with access  to the electricity and water. The place also has diesel filling for boats. By  the floating dock, there is also boat ramp for small boats.
/esh
All photos: www.land.no