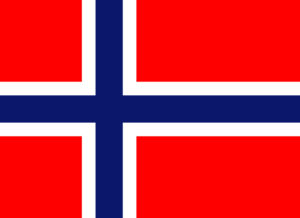 I begynnelsen på mars er det liv og røre i Finnmark da det prestisjetunge Finnmarksløpet går av stabelen. Hovedløpet går fra Alta, – over Finnmarksvidda og opp mot russergrense og tilbake igjen. En strekning på over 1200 km. Samtidig er det festivaltid i Finnmark og man feirer at vinteren er på hell og lyset er tilbake.
Finnmarksløpet er et trekkhundløp. Løpet er blitt arrangert hvert år siden 1981 av Alta trekkhundklubb. Etter hvert har løpet vokst i størrelse og fått internasjonal oppmerksomhet. I 2001 ble det dannet et eget selskap, Finnmarksløpet AS, for å ta seg av det økonomiske ved løpet.
Finnmarksløpet består egentlig av tre løp: Begrenset klasse som er 500 km og som kjøres med inntil 8 hunder. Dette løpet foregår stort sett på Finnmarksvidda. Åpen klasse er på 1200 kilometer med maksimalt 14 hunder foran sleden. Dette løpet går tvers over Finnmark fylke, fra Alta til Kirkenes og tilbake. Juniorklasse på 205 km med maksimalt seks hunder arrangert siden 2014.
Start og målgang for begge løpene finner sted i Alta.
Finnmarksløpet is a sled dograce. The race is been held every year since 1981 by Alta Sled Dog Club. Gradually, over grown in size and gained international attention. In 2001, it formed a separate company, Finnmarksløpet AS, to take care of the economic by race.
Finnmarksløpet actually consists of three races: Restricted class which is 500 km and running with up to 8 dogs. This race takes place mostly on the mountain plateau. Open class is 1200 kilometers with a maximum of 14 dogs in front of the sled. This race goes cross the county, from Alta to Kirkenes and back. Junior Class of 205 km with a maximum of six dogs held since 2014.
Start and finish of both races will take place in Alta.
Historie
Første løp ble arrangert i 1981 med kun en klasse. Fra 1985 ble det to klasser, en begrenset klasse med 6 hunder og en åpen klasse. I 1992 ble åpen klasse begrenset til 12 hunder, og løypen utvidet til 1000 km. Begrenset klasse ble utvidet til 8 hunder og 600 km. I år 2000 ble åpen klasse utvidet til 14 hunder. I begrenset klasse ble distansen redusert til 500 km.
Fra 2003 ble løpstraseen omgjort slik at åpen klasse (FL1000) gikk via Tana til Kirkenes og tilbake til Alta. Finnmarksløpet opplevde et stort oppsving med denne endringen.
2010
Finnmarksløpet 2010 ble avholdt i tidsrommet 13. mars-20. mars for 30. gang, og Norges Hundekjørerforbund tildelte Finnmarksløpet NM i 8-spann 2010. NM tittelen gikk til Arnt Ola Skjerve som kom i mål på tiden 2 dager 3 timer og 59 minutter, og 2. plass totalt på 500 kilometeren etter Ole Wingren fra Finland.
Kronprins Haakon var æresgjest og åpnet løpet. Han kjørte selv deler av veien til omstarten i Sorrisniva.
2014
FL-Junior ble innført dette året med fire etapper og totalt 205 km.
2015
Ellentjern ble lagt til som sjekkpunkt dette året etter ønske fra flere deltakere om å ha et villmarkssjekkpunkt. Handlere eller publikum har ikke adgang til dette sjekkpunktet og deltakerene må ha med seg alt av nødvendig utstyr. Med denne endringen ble løpet forlenget til 1100 km.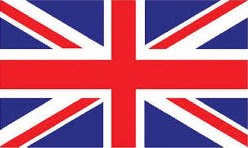 In the beginning of March the hustle and bustle of Finnmark when the prestigious Finnmarksløpet kicks off. The main trail runs from Alta – Finnmark Plateau and to the Russian border and back again. A stretch of more than 1200 km. At the same time festivals in Finnmark and celebrating that winter is on the wane and the light returns. Google trans.First race was held in 1981 with only one class. From 1985 there are two classes, limited class with 6 dogs and an open class. In 1992 open class limited to 12 dogs, and the track extended to 1,000 km. Limited class was extended to 8 dogs and 600 km. In 2000, open class expanded to 14 dogs. In limited class was the distance reduced to 500 km.
From 2003 race route turned so open class (FL1000) went through Tana to Kirkenes and back to Alta. Finnmarksløpet experienced a huge upswing with this change.
2010
H.K.H Haakon running sled
Finnmarksløpet 2010 was held during the period 13 March-20. March for the 30th time, and the Norwegian Sled Dog Association awarded Finnmarksløpet NM in 8-team 2010. NM title went to Arnt Ola Skjerve who came in after time 2 days 3 hours and 59 minutes, and 2nd place total of 500 kilometer after Ole Wingren from Finland.
The Crown Prince was the guest of honor and opened the race. He even drove part of the way to a new starting point in Sorrisniva.
FL-Junior was introduced this year with four stages and a total of 205 km.
2015
Ellentjern (place) was added as checkpoint this year at the request of several participants to have a wilderness checkpoint. Traders and the public are not permitted at this checkpoint and participants need to bring all necessary equipment. With this change, the race was extended to 1100 km.
Wikipedia/Google Oversetter
/esh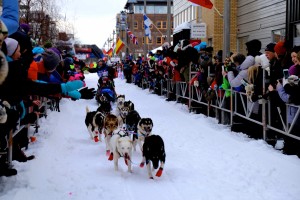 Start i Alta sentrum med tusen tilskuere
Start in the center of Alta with thousands of spectators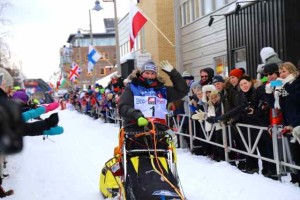 Kari Thomassen har start nr 1 (2016)
Kari Thomassen start No. 1 (2016)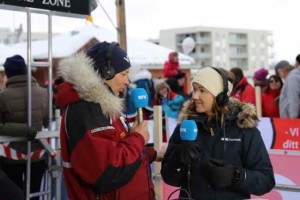 Speakere skaper god trøkk.
Commentators creates good punch.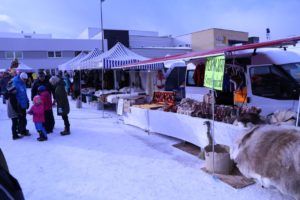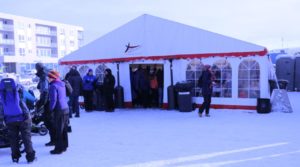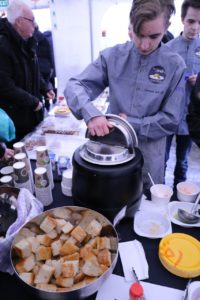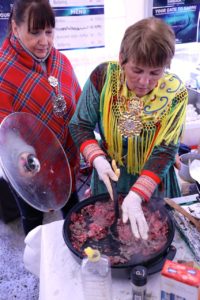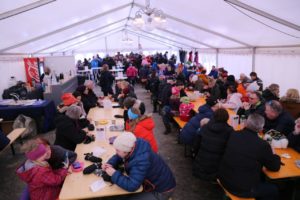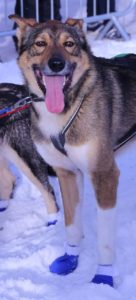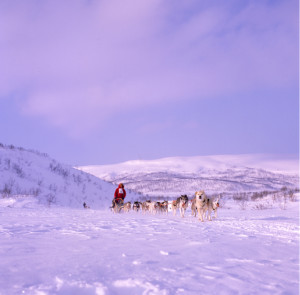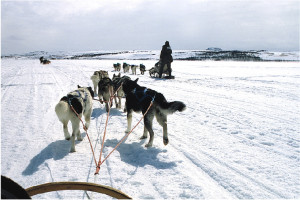 Over Finnmarksvidda, – borte i flere dager.
Finnmark Plateau and several days away.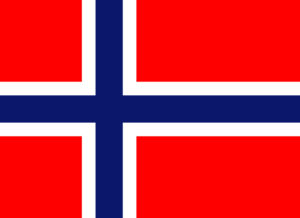 Link til Finnmarksløpets nettside: