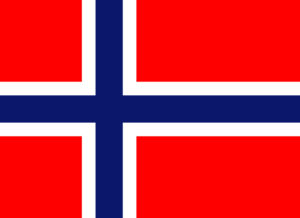 Hasfjord ligger ca. 8 km med dårlig grusvei fra stedet Hasvik. Når man kommer til Hasfjord skjønner man fort at det faktisk var vel verdt den humpete kjøreturen på smale veier! Ser man bort fra den dårlige veien, er turen innover fjorden en naturskjønn opplevelse.
På den ene siden av v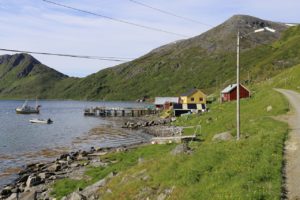 eien er det tidvis stupbratte fjell og på den andre siden er du få meter fra fjæresteinene og sjøen. I Hasfjord er det frodig vegetasjon, og om so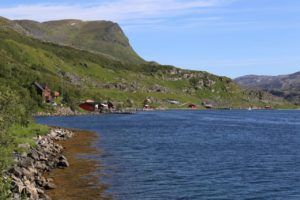 mmeren og høsten kan du plukke både blåbær, multer og tyttebær der.
Hasfjord var tidligere et livskraftig samfunn med både postkontor og fiskemottak. Nå er det kun to familier som er bosatt der, men det er flere som er så heldige å ha hytte i Hasfjordområdet. Man får virkelig følelsen av å være langt ute på bondelandet når man kommer dit. Geiter klatrer oppe i de bratte fjellsidene, på slettene mot sjøen går sauer og beiter, og høns sprader stolte omkring rundt husene. Som om ikke det var nok, er der både hester, katter og hunder. Stedet er et paradis for alle, og spesielt for de yngste som synes det er ekstra stas med dyr. Lukker man øynene, hører man ekstra godt den salige blandingen av måseskrik, hanegal, geiter som mekrer og sauer som breker. Hasfjord er virkelig et nydelig sted – også om vinteren (se bildene under)!
I Hasfjord finner du firmaet Hasfjord Villmarksopplevelser som driver med blant annet ridning, kajakk, dykking og guidete turer.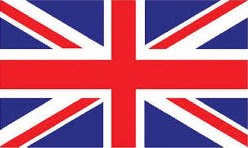 Hasfjord is about 8km of gravel road from Hasvik. When reaching the Hasfjord one realizes quickly that it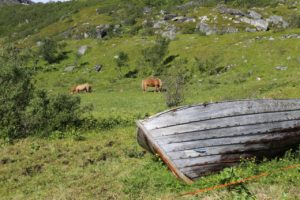 actually was well worth the bumpy ride on narrow roads! Disregarding the bad road, the trip up to the fjord with its scenic experience.
On one side of the road there is a steep mountains and on the other side you are steps away from the shore and the sea. In Hasfjord is a lush vegetation. In summer and autumn you can pick the blueberries  and cloudberries.
Hasfjord was previously a thriving community with a post office and fish landing. Now there are only two families living there, but there are several who are lucky enough to have cottage in Hasfjord area. One really gets the feeling of being way out in the countryside when you come here. Goats climb on the steep hillsides, on the plains goes sheep graze and chickens parading around the houses.There are also horses, cats and dogs. The place is a paradise for everyone, and especially for the youngest who find it extra attention with animals. If you close your eyes, you can hear well the eclectic mix of sea gulls outside, rooster, goats and sheep bleat. Hasfjord really is a lovely place – even in winter (see pictures below)!
In Hasfjord you will find the company Hasfjord Villmarksopplevelser which provides trips with horseback riding, kayaking, diving and tours.
/esh