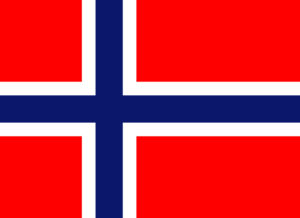 Nuvsvåg kirke ble oppført i 1961 av lokalbefolkningen i Nuvsvåg – de fleste som hjalp til var medlemmer av Nuvsvåg kirkeforening. Materialer til kirka er fra interimskirka i Øksfjord som ble revet etter at den nye kirka – Øksfjord kirke sto ferdig i 1954.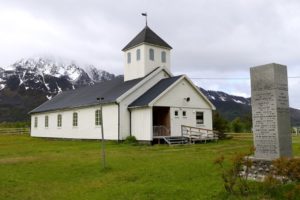 Interimskirka sto der Samvirkelaget står i dag. Kirka er godt vedlikehold takket være ivrige medlemmer av kirkeforeninga. I 2004 fikk kirka nytt orgel som er bygget og installert av Gebr Reil Nederland. Orgelet har 5 stem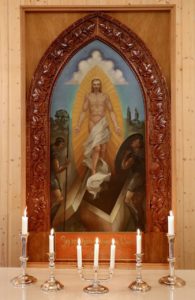 mer med 1 manual og 1 pedal.
Kilde: Den norske kirke.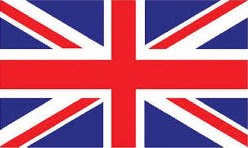 Nuvsvåg church was constructed in 1961 by locals Nuvsvåg – most of which helped members of Nuvsvåg church union. Materials for the church's interim church in Øksfjord which was demolished after the new church – Øksfjord Church was finished in 1954. Interim church stood Samvirkelaget stands today. The church is well maintenance thanks to eager members of church union. In 2004 the church a new organ built and installed by Gebr Reil Netherlands. The organ has 5 votes with one manual and one pedal.
Source: Den norske kirke.
Google trans.