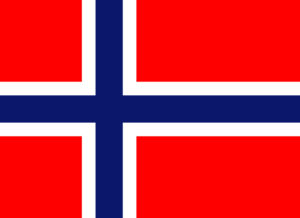 På Mortensnes finner vi opprinnelsen til det samiske sagnet om døra i fjellet, også kjent som risedøra eller trolldøra. Dette fjellet ligger litt øst for Mortensnes, i det vi kjennersom Klubbfjellet. Døra er egentlig bare en fordypning i fjellveggen, med en mørkere farge enn resten av fjellet.
Det gir dermed inntrykk av å være en dør. Innenfor denne døra bor stalloen visstnok sammen med hunden sin. Dersom en ser godt etter ved siden av den store døra, kan man se en mindre dør som skal tilhøre hunden til stalloen. Er du heldig og får øye på stalloen, vil du mest sannsynlig se ham sammen med hunden.
Det sies at stalloen hadde et stort jaktslott innenfor døra. Her levde han i sus og dus, og ble servert gourmetmiddager av sine blåkledde tjenere.
Videre forteller sagnet at stalloen var litt av en rundbrenner og hadde jenter både på sørsiden og nordsiden av Varangerfjorden. Dersom en står på Mortensnes og ser mot sør, kan en se tydelige fordypninger i fjellsiden. Dette skal visstnok være det området hvor stalloen sto på ski med sine kjære.
En dag var stalloen og besøkte en av jentene sine på sørsiden, og ved dagens ende lovte han henne å komme tilbake så snart som mulig. Stalloen kom aldri tilbake,han lot jenta stå å vente helt til hun ble forstenet. Det sies at dette kan være Varangerjomfrua som hviler i fjæra på Mortensnes,
Kilder:
Tjelle, Ingjerd. Spor i Varanger. Eget forlag, 2007
Sveen, Arvid. Mytisk landskap. Orkana forlag, 2003
Intervju med "Arne", født i 1991, i tillegg til observasjon.
Intervju med kvinnelig ansatt på Vadsø videregående skole, født 1957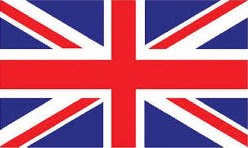 On Mortensnes we find the origin of the Sami legend of the door of the mountain, also known as induction door or troll door. This mountain is located slightly east of Mortensnes, in what we know as Club Mountain. The door is really just a depression in the rock wall, with a darker color than the rest of the mountain. It thus gives the impression of being a door. Within this door lives ogre supposedly with his dog. If one looks closely beside the big door, one can see a small door that should belong to the dog ogre. If you are lucky and spot the ogre, you will most likely see him along with the dog. It is said that ogre had a large hunting lodge inside the door, here he lived in clover, and were served gourmet dinners of their blåkledde servants. Furthermore, says the legend that the ogre was a bit of «a round burner» and had girls on both the south and north side of Varanger Fjord. If one stands on Mortensnes and looking toward the south, one can clearly see indentations in the mountain. This is supposed to be the area where the ogre stood on skis with their loved ones. One day ogre and visited one of his girls on the south, and by day's end he promised her to come back as soon as possible. Stalloen never came back, he let the girl stand to wait until she was petrified. It is said that this can be Varangervirgin resting on the shoreline at Mortensnes, Sources: Tjelle, Ingjerd. Tracks in Varanger. Self-publishing, 2007 Sveen, Arvid. Mythical landscape. Orkana Publishing, 2003 Interview with «Arne», born in 1991, in addition to observation. Interview with female employee at Vadsø high school, born in 1957.
Google trans.