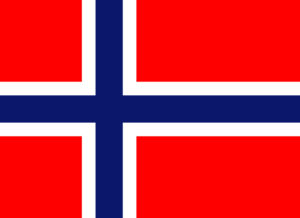 Turmuligheter finnes det masse av hos oss. Her er det dine evner og din eventyrlyst som bestemmer turmålet. En fantastisk naturopplevelse kan du få når du legger ut på midnattssolturer hos oss.
Vandringer på Sørøya
Sørøya, Norges 4. største øy, kan være utfordrende for vandrere. Flere ganger i uka kan man ta Bygderuta fra Hammerfest ut til småsamfunnene her ute, vandre, og så ta båten tilbake. Det finnes også hyggelige overnattingsmuligheter.
• Fra anløpsstedet Lotre kan du gå en 8 kilometer lang bilvei tvers over til Sandøybotn på yttersida av Sørøya. Her er det overnatting, og mange vandremuligheter.
• Turen rundt Sandfjellet kan tas som dagstur fra Hammerfest alt etter båtrutene. Du går over eidet der Sørøya er smalest. Sanddyner med flygesand, slåttemarker og til og med frodig småbjørkeskog preger landskapet på en forholdsvis lett tur.
• Den mest utfordrende ruta er Akkarfjord-Kjøttvikvarden-Tarhalsen. Opp til Kjøttvikvaren, en 12 meter høy varde bygd i 1850 som seilingsmerke, er det relativt greit å komme, og du kommer høyt opp over Ishavet. Mer luftig er det ut til nordspissen av Sørøya, til Tarhalsen. Du blir imidlertid belønnet med et variert landskap av steinformasjoner og kystvegetasjon.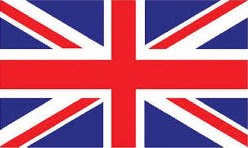 Walks on Sørøya
Sørøya, Norway's 4th largest island, can be challenging for walkers. Several times a week, you can take Bygderuta from Hammerfest out to small communities out here, walking, and then take the boat back. There are also pleasant accommodation.
• From the embarkation point Lotre go 1:08 kilometer long road across the Sandøybotn on the seaward side of the South Island. Here there is accommodation, and many hiking trails.
• Tour around Sandfjellet can be taken as day trip from Hammerfest everything by boat routes. You walk across the isthmus where Sørøya is narrowest. Sand dunes with flying sand, hay meadows and even lush småbjørkeskog characterize the landscape on a relatively easy ride.
• The most challenging route is Akkarfjord-Kjøttvikvarden-Tarhalsen. Up to Kjøttvikvaren, a 12 meter high cairn built in 1850 as a navigation mark, it is quite easy to get, and you get high up above the Arctic Ocean. Airier it out to the northern tip of the South Island, to Tarhalsen. However, you are rewarded with a varied landscape of rock formations and coastal vegetation
Google trans.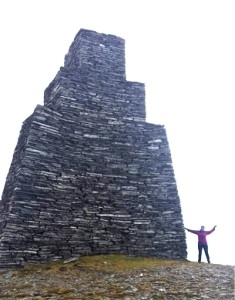 Foto: Wenche Danielsen
Kjøttvikvarden på Sørøya. Ble bygd i 1853. Det er landets høyeste steinvarde, 12, 5 meter.
Kjøttvikvarden at Sørya. Built in 1853. It is the country's highest stone ware, 12, 5 meters.