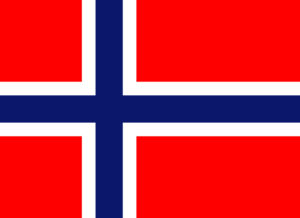 I den innerste delen av Varangerfjorden ligger en verdensberømt forekomst av et konglomerat. Det stammer fra en tid da Jorden kan ha vært dekket av snø og is.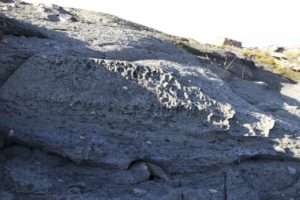 Bigganjargatillitten ligger en drøy halvtimes gange fra Stuorravuonna/Karlebotn innerst i Varangerfjorden. Det er et gammelt tråkk langs sjøen, og forekomsten er lett å finne fordi den ligger helt i vannkanten.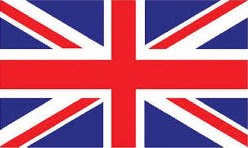 Bigganjargatillitten is just over a half hour walk from Stuorravuonna / Karlebotn head of the Varanger Fjord. There is an old pedaling along the waterfront, and the incidence is easy to find because it is located right at the waterfront.
Google trans.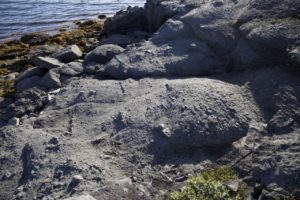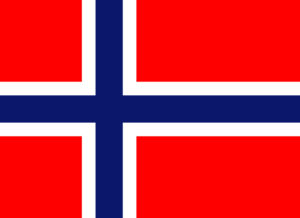 I den innerste delen av Varangerfjorden, ved sjøkanten på sørsiden av Selesnjarga (Selesnjárga/Agnsnes), ligger en verdensberømt forekomst av et konglomorat som er kjent som Bigganjargatillitten.
Konglomeratforekomsten ble fredet 6. januar 1967.
Konglomoratet er grått, usortert og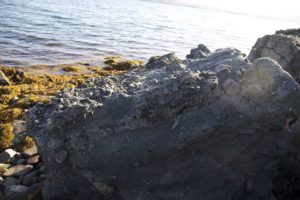 uten lagdeling. Bruddstykkene i konglomoratet består av ulike bergarter som variere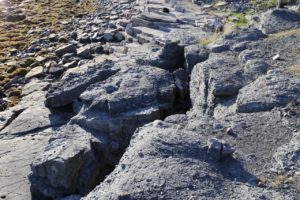 r i størrelse fra smågrus til steiner på flere titalls desimeter, bruddstykkene er tildels kantete, til dels avrundet. Noen av steinene i konglomoratet har glatte overflater med fine striper eller riss. Konglomoratet ligger med knivskarp kontakt på en lys kvartssandstein. Overflaten av sandsteinen har tallrike furer, noen parallelle med hverandre, mens andre krysser hverandre.
Balthazar M. Keilhau omtalte konglomoratet for første gang i skrift i 1844. Han mente det måtte være fra devontiden. Hans Reusch kom i 1891 med en meget godt dokumentert beskrivelse av konglomoratet. Reusch oppfattet konglomoratet som forsteinet morenegrus "…fra en periode meget ældre enn 'istiden' " og mente at konglomoratet og "sandstensstrøget i Øst-Finnmarken" forøvrig kunne være fra kambrosilurisk tid. Rusch viste til den store likheten konglomoratet har med kvartærtidens morener og mente furene i sandsteinen under var skuringsstriper, laget av steiner frosset fast i sålen av en isbre i bevegelse. Olaf Holtedahl påviste i sine arbeider fra 1918 og 1931 og Sven Føyn i et arbeid fra 1937 at istidskonglomoratet på Oibaccanjarga, "Reuschmoren, og resten av lagrekken ved Varangerfjorden og i Tana-distriktet e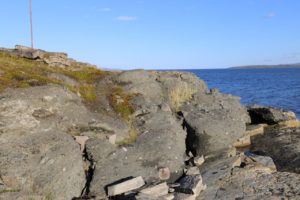 r av seinprekambrisk alder. Holtedahl viste også at den forsteinete morenen, tillitten, ligger på en markert inkonformitet som er dan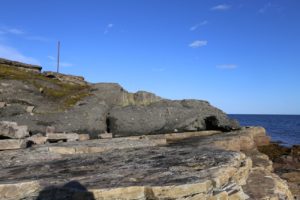 net ved erosjon i en meget eldre sandstein som under varangeristiden allerede var en fast og hard bergart.
Bigganjargatillitten tilhører den eldste av to tillittformasjoner i Finnmark. En rekke geologer har i løpet av årene etter siste verdenskrig studert både Bigganjargatillitten og de øvrige istidsavsetningene fra neoproterozoikum ved Varangerfjorden og Tanafjorden. Noen har ment å vise at Bigganjargatillitten ikke er dannet som morene, med de aller fleste studiene har bekreftet Reuschs oppfatning fra 1891. Begrepet "varangeristiden" en vel kjent over hele verden, ikke minst i diskusjonen om jorda under istider i siste del av prekambrium var helt dekket med is, som en "snøballjord". Bigganjargatillitten er i det internasjonale stjernesjiktet blant verdens mest severdige geologiske lokaliteter.
Kilde: GEO365.no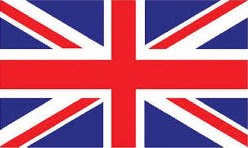 In the innermost part of the Varanger Fjord, on the seafront on the south side of Selesnjarga (Selesnjárga / Agnsnes), is a world-famous instance of a konglomorat known as Bigganjargatillitten.
Conglomerate incidence wa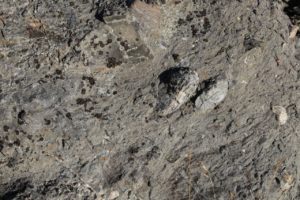 s listed 6th January 1967.
Konglomoratet is gray, unsorted and without stratification. The fragments in konglomoratet consists of different types of rocks ranging in size from small gravels to stones of several tens of decimetres, fragments are partly angular, partly rounded. Some of the stones in konglomoratet have smooth surfaces with fine stripes or cracks. Konglomoratet located with pinpoint contact on a light quartz sandstones. The surface of the sandstone has numerous grooves, some parallel to each other, while the second intersect.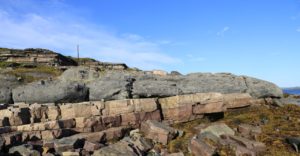 Balthazar M. Keilhau mentioned konglomoratet for the first time in print in 1844. He thought it must be from the Devonian. Hans Reusch came in 1891 with a very well documented description of konglomoratet. Reusch perceived konglomoratet as petrified moraine gravel «… from a period much older than 'Ice Age' 'and believed that konglomoratet and» sandstone Strøget East Finnmarken «otherwise could be from kambrosilurisk time. Rusch turned to the great similarity konglomoratet have with Quaternary moraines and meant furrows in the sandstone under was scour stripes, made of stones frozen into the base of a glacier moving. Olaf Holtedahl proved in his works from 1918 and 1931 Sven Føyn in a work from 1937 that istidskonglomoratet on Oibaccanjarga, «Reuschmoren, and the rest of the strata at the Varanger Fjord and Tana district is seinprekambrisk age. Holtedahl also showed that the petrified moraine, confidence, situated on a marked unconformity formed by erosion in a much older sandstone under varanger ice age was already a solid and hard rock.
Bigganjargatillitten belong to the oldest of two trust formations in Finnmark. A number of geologists have over the years after World War II studied both Bigganjargatillitten and other glacial deposits from neoproterozoikum by Varanger Fjord and Tana Fjord. Some have to show that Bigganjargatillitten not formed as moraine, with the vast majority of studies have confirmed Reusch perception of 1891. The term «varanger Ice Age» a well-known worldwide, not least in the discussion about the soil under ice ages in the latter part of the Precambrian was completely covered with ice, as a «snowball earth». Bigganjargatillitten is the international star echelon of the world's most scenic geological localities.
Source: GEO365.no
Google trans.