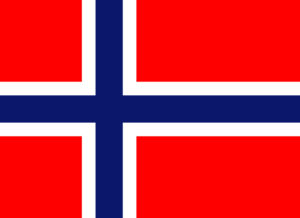 I Bognelvdalen, Langfjordbotn finnes en god, gammel turistattraksjon som heter Bubbelen. Navnet forklarer litt av atraksjonens karakter da det er et oppkomme for et underjordisk elv. I vårflommen kan lage en ganske flott «bubbel» før elven rett etter kaster seg nedover resten av dalen. Bubbelen beskrives i både gamle og nye reisehandbøker som lokal severdighet i Langfjordbotn. Fra området ve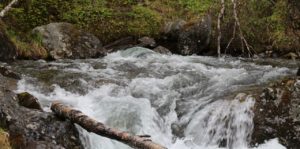 d Bubbelen er det også en ganske fin utsikt mot Russelvtinden. Følger du elva videre oppover vil du også finne et fint fossefall.
Bubbelen er lett å finne da du følger bygdeveien oppover Bognelvdalen i Langfjordbotn til du kommer til en bru. Stien opp er skiltet. Ta med mygg olje, noe å drikke og fotoapparat! Turen opp fra veien i Bognelvdalen er på ca 400 m og passer for barnefamilier og folk som ikke er motivert for de lange fjellturer! Det er benker og bålplass opp ved Bubbelen.
Stedet har gitt navn til Langfjordens lille lokalavis som ble utgitt 3-4 ganger i året. Det var før FB. Nå er alt slikt lokalt stoff på FB-siden: Langfjorden – porten til Finnmark.
Når du tar av fra E6 ved campingplassen og følger skilt til Bognelvdalen i 4 km så kommer du til en plass der dette sk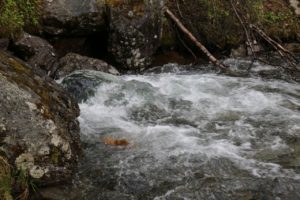 iltet står.
Der parkerer du bilen og følger pilen som vist på bildet. Bubbelen ligger 400 meter oppe i dalsiden. Det er bratt opp bakken. Ta hensyn til det.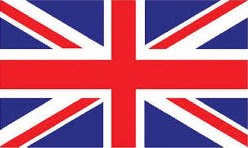 In Bognelvdalen, Langfjordbotn is a good, old tourist attraction called The Bubble. The name explains the attraction. It is the epitome of an underground river. During spring floods can make a pretty great «bubble» before the river flows down to the rest of the valley. Bubbelen was described in both old and new travellers hand books as a local attraction in Langfjordbotn. From the region of Bubbelen there is also a pretty nice views of Russelvtinden. Following the river further up, you will also find a nice waterfall.
Bubbelen is easy to find as you follow the road upwards to Bognelvdalen in Langfjordbotn until you reach a bridge. The path is signposted. Bring mosquito repellent, something to drink and a camera! The walk up from the road in Bognelvdalen is approximately 4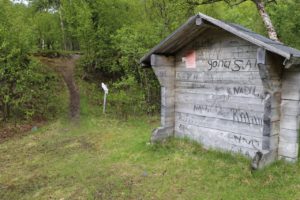 00 m. It is suitable for families with children and people who are not motivated for the long mountain walks! There are benches and bonfire up by Bubbelen.
The site has given its name to Long Fjordens small local newspaper, published 3-4 times a year. That was before FB. Now all such local news on FB page: Langfjorden – gateway to Finnmark. When you take off the E6 at the camp site and follow the signs to Bognelvdalen in 4 km. Then you come to a place where the sign says.
Where you park your car and follow the arrow as illustrated. Bubble is 400 meters up the hillside. It's steep up the hill and take account of it./esh