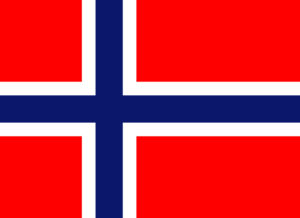 Karasjok kirke ligger i Karasjok sokn i Indre Finnmark prosti. Den er bygget i tre og ble oppført i 1974. Kirken har åttekantplan og 336 sitteplasser. Kirken har vernestatus listeført.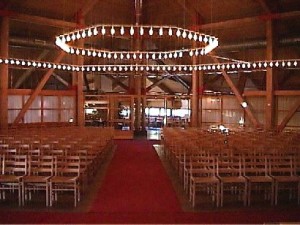 Arkitekt: Østbye/Kleven Almaas.
Karasjok nye kirke ble byg
d i 1974, da den gamle kirken, som ligger på den andre siden av Karasjok-elven, var blitt for liten. Kirken, som er tegnet av arkitektene Østbye, Kleven og Almaas, er oppført i stolpekonstruksjon av tre med utvendig og innvendig kledning av stående panel. Taket er pyramideformet og båret oppe av en dekorativ paraplykonstruksjon. Det firkantete tårnet med lysinnslipp over takets midtpunkt gir assosiasjoner til røykluken i en gamme.
Bygningen har kvadratisk grunnplan, men kirkerommet er diagonalt orientert, med alteret mot nord. Rundt kirkerommets bakre del ligger ulike rom for arbeidskirkens funksjoner, blant annet er det peisestue i det åpne området mot syd, i motsatt hjørne av alterpartiet.
Interiøret i Karasjok nye kirke er hovedsakelig i trehvit furu med innslag av rødt. Alter, knefall, prekestol og døpefont, som er tegnet av arkitektene, er i furu og betong. På alteret står et kors av utskåret reinsdyrhorn. Både korset og tekstilene i kirken er laget lokalt.
Kilder:
Dahle, Einar: Kirker i Norge 6, Oslo 2008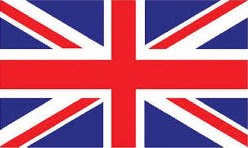 Karasjok new church was built in 1974, when the old church, located on the other side of Karasjok River, had become too small. The church, which was designed by architects Østbye, Kleven and Almaas, are listed in the post structure of wood with internal and external cladding of vertical paneling. The roof is pyramid shaped and sustained by a decorative umbrella construction. The square tower with daylight over the roof's center is reminiscent of smoke hatch in a hut.
The building has a square ground plan, but the nave is diagonally oriented, with the altar to the north. Around church room rear part is different rooms for work church features including it's fireplace lounge in the open area to the south, in the opposite corner of the shrine party.
The interior of Karasjok new church is mainly in white-wood pine with hints of red. Alter, genuflection, pulpit and baptismal font, which is designed by the architects, is in pine and concrete. On the altar stands a cross of carved reindeer horn. Both the cross and textiles in the church are made locally.
sources:
Dahle, Einar: Churches in Norway 6, Oslo 2008