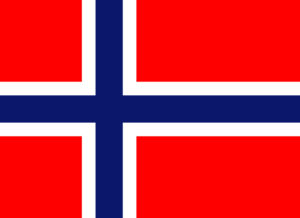 Gammelvær Kystfort 33/971
Som en forsterkning av ytre kystartillerilinje i vest (Lopphavet) ble det sommeren 1942 anlagt et batteri på Gammelværneset. Batteriets oppgave var i samarbeid med batteriet i Hasvik å hindre fiendelige sjøstridskrefter å trenge inn i Sørøysund og Stjernsund fra Lopphavet. Allerede på denne tid ble Kåfjord sporadisk nyttet som base for tyske sjøstridskrefter.
(De første planene gikk ut på å legge batteriet i Ivervær på Silda (Øya vest for Gammelvær)
I batteristøttepunktet inngikk:
6 stk 14,5 cm kanoner (fr) i feltm. Stillinger. Skuddvidde ca 18 000 m
2 stk 2 cm luftvernkanoner
2 stk 5 cm panservern kanoner
7 stk mg/mitr
3 stk flammekastere
Den samlede styrke i Gammelvær var på ca 150 mann hvorav en nærforsvarstropp.
I tilknytning til batteriet var det anlagt en fangeleir for tyske desertører som ble benyttet som arbeidsmannskaper.
Batteri 33/971 tilhørte Hærens kystartilleri. Anlegget ble sprengt høsten 1944.
Kilde: Th. Gamst. Finnmark under Hakekorset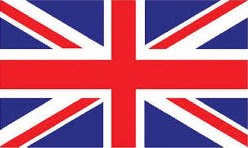 Gammelvær Coastal fort 33/971
As a reinforcement of outer coastal artillery in the west (Flea Sea), a battery was put in the summer of 1942 on Gamlavær headland. The task of the battery was to collaborate with Hasvik's battery to prevent enemy forces from entering into Sørøysund and Stjernsund from the Lopphavet. Already at this time, Kåfjord became sporadically used as a base for German naval forces.
(The first plans were to put the battery in Ivervær on Silda (The island west of Gammelvær)
The battery support point has:
– 6 pcs 14.5 cm cannon (fr) in fieldm. Jobs. Shot width about 18,000 m
– 2 pcs 2 cm air protection guns
– 2 pcs 5 cm armor guns
– 7 mg mg / mitr
– 3 pieces of flame throwers
The total strength in Gammelvær was about 150 men, of whom a close-knit troop.
In connection with the battery, a prison camp was built for German deserters who were used as work crews.
Battery 33/971 belonged to Army coastal artillery. The plant was blown in the fall of 1944.
Source: Th. Gamst. Finnmark under Hakekorset
/esh