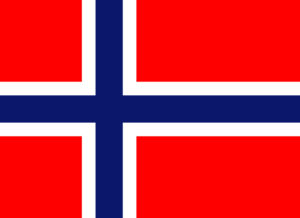 Tana museum (nordsamiska: Deanu museum) är ett museum i Polmak i Tana kommun i Finnmark fylke i Nor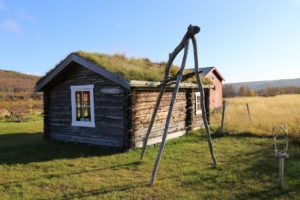 ge. Tana museum ligger i tidigare Polmak gjestgiveri. Kommunen köpte 1987 denna gård, som också varit Polma fjellstue, för att användas för Tana museum. Utställningen i museet beskriver den flodsamiska kulturen i Tanadalen. Dalen har varit mötesplats för olika etniska grupper (samer, ryssar, finländare och norrmän), vilket speglas i museets samlingar. Museet skildrar den flodsamiska kulturen och därmed också mångfalden i livsstilar i det samiska samfundet. Den flodsamiska kulturen i Tanadalen har sitt urspring i ett näringsliv som baseras på en kombination av fiske och jordbruk, det senare inkluderande utmarksbruk. Tana museum belyser det traditionella laxfisket och hur jordbruket var starkt sammanknutet med detta. I friluftsmuseidelen visas fem traditionella byggnader: • Ett härbre, ett utedass och ett stall kombinerat med tvättstuga har hört till Polmak fjellstue • Masjokhuset, som vittnar om ett finländskt ursprung och byggnadssätt i Tanadalen • Hormastabburet, en liten lagerbyggnad i form av ett plankskjul («skjelterskjå» på norska) i traditionellt samisk byggnadsstil • Laksefiskehytta, byggd omkring 1870 för de högadliga brittiska laxfiskare, som kom till Tana för att sportfiska Museet har också en samling av flodbåtar och två basker i sin båthall. Där finns en färja som används för skolskjutsar för eleverna i sameskolan på andra sidan av Tanaälven ända fram till 1990-talet.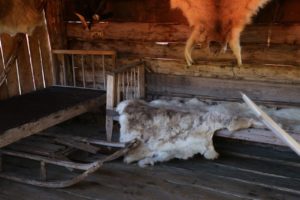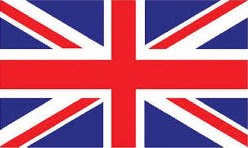 Tana Museum (Northern Sami: Deanu Museum) is a museum in Polmak in Tana municipality in Finnmark, Norway.
Tana Museum located in the former Polmak Gjestgiveri. The municipality bought in 1987 this farm, which also has been Polma fjellstue, to be used Tana Museum. The exhibition in the museum describes the river Sami people in the Teno Valley earn. The valley has been the meeting place for different ethnic groups (the Sami, Russians, Finns and Norwegians), which is reflected in the museum's collections.
The museum depicts the river Sami culture and thus the diversity of lifestyles in the Sami community. The river Sami people in the Teno Valley earn has its Urspring in an economy that is based on a combination of fishing and agriculture, the latter including utmarksbruk. Tana Museum highlights the traditional salmon fishery and the agriculture were inextricably linked with this.
In the open-air museum part displays five traditional buildings: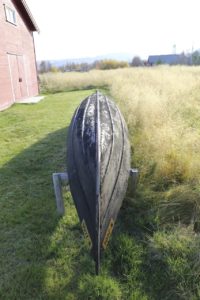 • A log cabin, an outhouse and a stable combined with the laundry has been one Polmak fjellstue
• Masjokhuset, which is indicative of a Finnish origin and construction practice in the Teno Valley earn
• Hormastabburet, a small warehouse in the form of a plank shed («skjelterskjå» in Norwegian) in traditional building style Sami
• Laksefiskehytta, built around 1870 for the aristocratic British salmon fishermen, who came to Tana for sport fishing
The museum also has a collection of river boats and two beret in his boat hall. There is a ferry that used for school transport for pupils in the same school on the other side of Tanaälven until the 1990s.
Google trans.