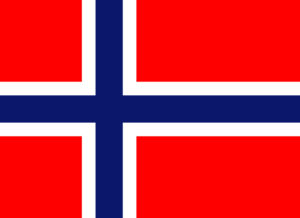 Altafjorden var fylt med krigskip under andre verdenskrig. Her lå en stor tysk flåte med krigskip og hadde sin base for å angripe de alliertes konvoyer med utrustning til russerne. Storekorsnes var det strategiske forsvarspunktet for å beskytte de tyske krigskipene inne i fjorden.
Denne kanonen sto på Storekorsnes under andre verdenskrig og skulle beskytte den tyske flåten som lå i Altafjorden og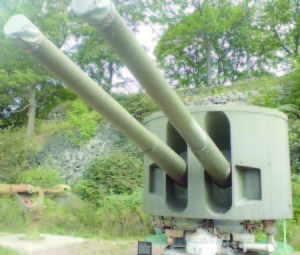 ventet på konvoiene som passerte med utstyr til Russland.
Den hadde betegnelse: 15 cm SKC/28 i 15 cm Dopp. LC/36
Kanonen er konstruert og produsert av Rheinmetall som hovedbevæpning på det tyske hangarskipet Graf Zeppelin. Den utstilte kanonen her ble prøvemontert ombord i 1940, men byggingen av skipet ble stanset. I 1943 ble kanonmateriellet frigitt til kystartilleriformål, og et batteri med to tvillingkanoner ble vinteren 1943/44 satt opp på Store Korsnes i Altafjorden. Dette batteriet ble evakuert til Karlsøy i Troms vinteren 1944/45. Etter krigen stod batteriet lagret i Harstad for et planlagt batteri på Sandsøy. Etter revisjon av planene havnet kanonene på det nybygde Grøtavær fort utenfor Harstad i 1962. Batteriet ble demontert i 1998 og denne kanonen ble brakt til Oscarsborg Festning. Kanonen hadde en skuddvidde på 22 000 meter.
Det finns ytterligere en del kanoner oppstilt og samlet gir de et interssant bilde av kapasiteten til Kystartilleriet etter krigen, blant annet:
15 cm SKL / 45 NORD-ARNØY ( BODØ )
15 cm SKC / 28 NES ( LØDDINGEN )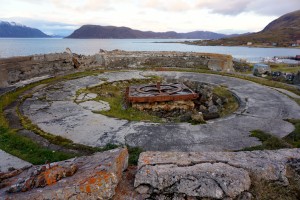 127 cm SKC / 34 BREMNES ( BODØ )
15 cm BOFORS HKL /50 TORÅS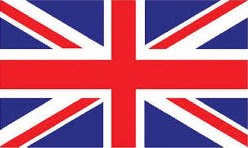 Altafjorden was filled with warships during World War II. It is were a large German fleet of warships had their base to attack Allied convoys with goods to the Russians. Storekorsnes was the strategic point of defense to protect German warships inside the fjord.
/esh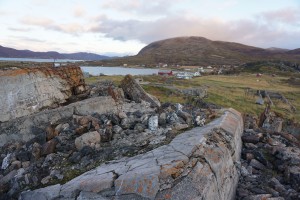 This cannon stood on Storekorsnes during WWII and would protect the German fleet lying in the Alta fjord, waiting for convoys that passed with equipment to Russia.
It had designation: 15 cm SKC / 28 in 15 cm Dopp. LC / 36
The gun is designed and manufactured by Rheinmetall as main weapon supplier. The German aircraft carrier  was Graf Zeppelin. The exhibited cannon here was mounted on board in 1940, but construction of the ship was stopped. In 1943, the Cannons was released into coastal artillery purposes, and a battery with two twin cannons were installed in the winter 1943/44. This was set up on Storekorsnes Alta Fjord. This battery was evacuated to Karlsøy in Troms winter 1944/45. After the war the cannon was stored in Harstad for a planned Cannon in Sandsøy. After revision of the plans the cannons was transported in the newly built Grøtavær fort outside Harstad in 1962. The battery was dismantled in 1998 and this gun was brought to the fortress. The gun had a firing range of 22 000 meters.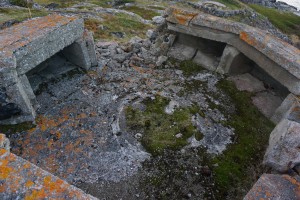 There are cannons lined up and combined. They provide an interesting picture of the capacity of the Coastal Artillery after the war, including:
15 cm SKL / 45 NORTH ARNØY (BODØ)
15 cm SKC / 28 NES (soldering)
127 cm SKC / 34 BREMNES (BODØ)
15cm BOFORS HKL / 50 Tora
/esh