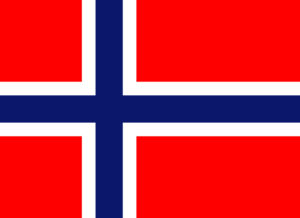 En tetrapod er en firearmet betongkonstruksjon som brukes ved bygging av moloer. En typisk tetrapod veier mellom 15 og 25 tonn. I moloene flettes tetrapodene inn i hverandre slik at de får en samlet styrke som gjør det vanskelig for havet å flytte dem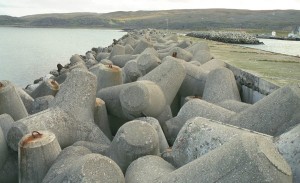 .
Tetrapoder ble utviklet i 1950 av Laboratoire Dauphinois d'Hydraulique i Grenoble i Frankrike og er brukt mange steder i verden. I Norge ble tetrapoder tatt i bruk i Berlevåg etter at halvparten av Svartoksenmoloen ble rasert i 1959.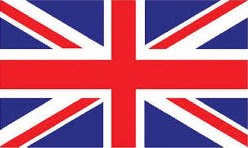 A tetrapods is a four armed concrete construction used for the construction of  sea walls. A typical tetrapods weighing between 15 and 25 tonnes. In making sea walls, tetra pods are now mostly used because these merge into each other that they form an overall strength that makes it difficult for the sea to move them.
Tetra Poder was developed in 1950 by Laboratoire Dauphinois d'Hydraulique in Grenoble in France and is used in many places in the world. In Norway, the tetrapod is used in Berlevåg after half of Black Bull sea wall  was razed in 1959.
Google trans.
/esh